Levantine Arabic refers to the dialect spoken in the Levantine area, in particular in Lebanon, Syria, Jordan and Palestine. Levantine Arabic is spoken by more than 20 million people worldwide, a large number of which are expatriates from the Levantine countries.
Why Learn the Levantine Dialect?
There's no denying that learning MSA (Modern Standard Arabic, AKA, Fusha الفصحى) is important, especially if you're looking to establish a career in the MENA region. However, by only learning MSA, you're going to have a hard time navigating the streets of Beirut, Tripoli, Damascus, Amman and all the other cities that speak the Levantine dialects.
Learning the Levantine Dialect is going to help you out in your daily interactions with the natives of the Levantine countries (Lebanon, Palestine, Syria and Jordan).
If you're looking for a job as a social worker, a diplomat or any occupation that requires you to interact with native Arabs, then communicating in MSA with them will be a difficult and a frustrating experience, and you won't fully understand what they're trying to tell you.
If you're still more interested in our Modern Standard Arabic program, then check it out right here.
With Levantine Online, the first week is a free trial, no payment needed
Scroll down for more info
We follow a topic-based approach where we will begin by giving you the keys to understanding basic conversation, getting around, riding a cab, and having a simple conversation. Our curriculum will tackle text and vocabulary used in media and articles, while integrating Arabic grammar along the way. Breaking away from the usual rigid academic approach, which is often used in most of the manuals.

All of the courses revolve around the daily life of the typical Levantine person. Each of the terms' courses will focus on a central theme.
Whether it's buying groceries at a busy food market, ordering a cab, or simply talking about the weather, we've got you covered.
Some of our more advanced courses will also deal with a variety of complex subjects such as Lebanon's civil war, the Arabic media and its implications on politics, or learning more about the history of the region. If you stick with us, no topic, no matter how complex or difficult, will be out of your reach in Arabic. That applies to both our MSA and Levantine Dialect programs. Check out our full curriculum here.
Once you are done with our placement test, you will receive the result and the group which has been allocated to you.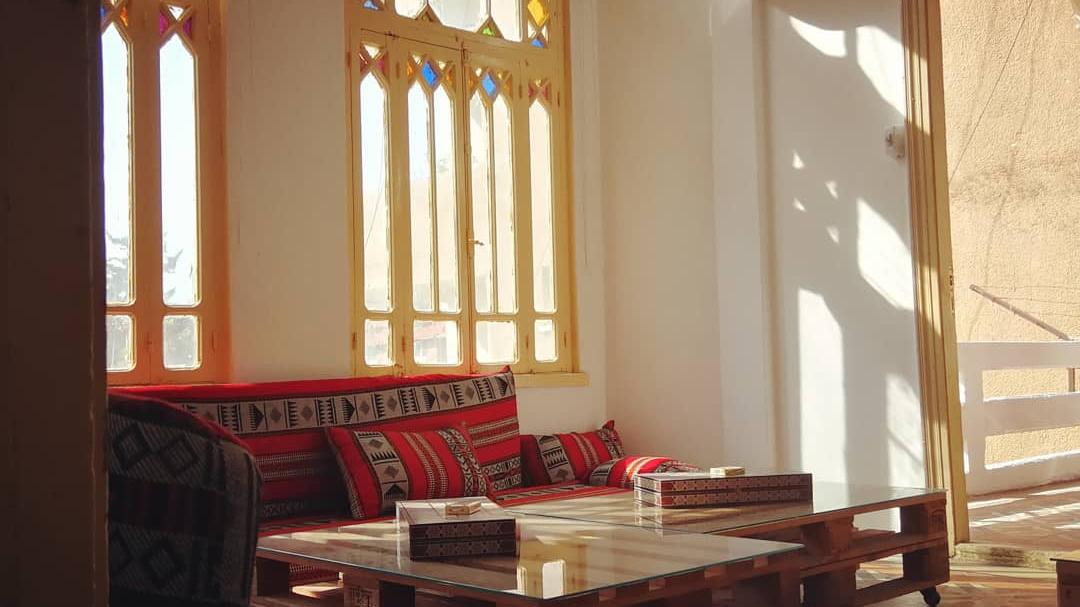 Theme-Based Courses
Each of our courses are centered on a single theme to increase your acquisition of the lessons learned.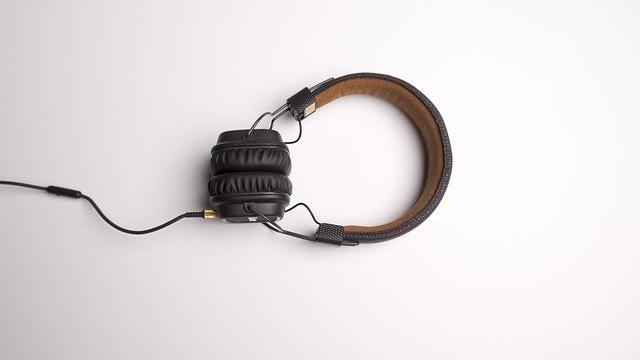 Listening Exercises
Each course is accompanied by a number of audio recordings that will help you gain a better grasp of spoken Arabic.
What Will You Get Once You Register?
Every term is composed of 4 weeks of studies.
Every week the student gets 2 hours of synchronous group class
The student will get his ID and password to access our e-learning platform.
At the beginning of every week, the tutor will post the materials and exercises on our platform.
The student will get a couple of assignments written and oral to complete every week.
Every week the student will get the opportunity to join our debate sessions.
The student is evaluated on his work all along the term and will be allowed to access the following level according to her/his result, which is communicated monthly. With a result that's under 50%, the student will not be able to proceed to the next level.
Our Teachers Will Always Push You To Learn More
Our teachers are all native Arabic speakers and they're based in Lebanon. They'll teach you the do's and don'ts of Arabic learning and guide you on your journey to fluency.
Become Fluent In No Time
Our curriculum is a one of a kind learning experience that guarantees immersion in the Arabic language.
Our Specialized Placement Test Will Set You On The Right Track
You'll begin your learning journey by taking our specially curated placement test so we can assign you to the right level.
You'll get access to our E-learning platform
Get instant access to the contents of the level that you're assigned to.
Zero Risk Policy!
---
Register on a trial basis and decide later if you would like to continue.
---
With the upgraded package, you get an additional private class per week.
Upgraded
+1 hour of private lesson a week
€

49

.00


/ Week
Extra Private Classes
€

25

.00


/ Hour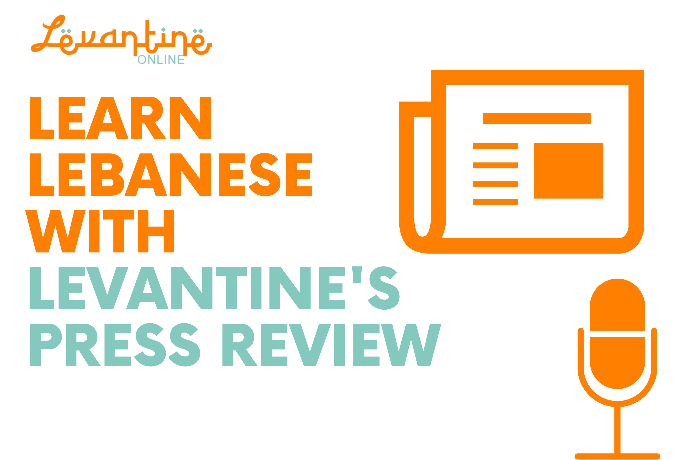 Improve Your Lebanese With Our Weekly Press Review
Featuring fully voiced news articles translated into Beginner-friendly Lebanese Arabic.
Check out the first three episodes for FREE
Each Episode is 4.50 € ONLY.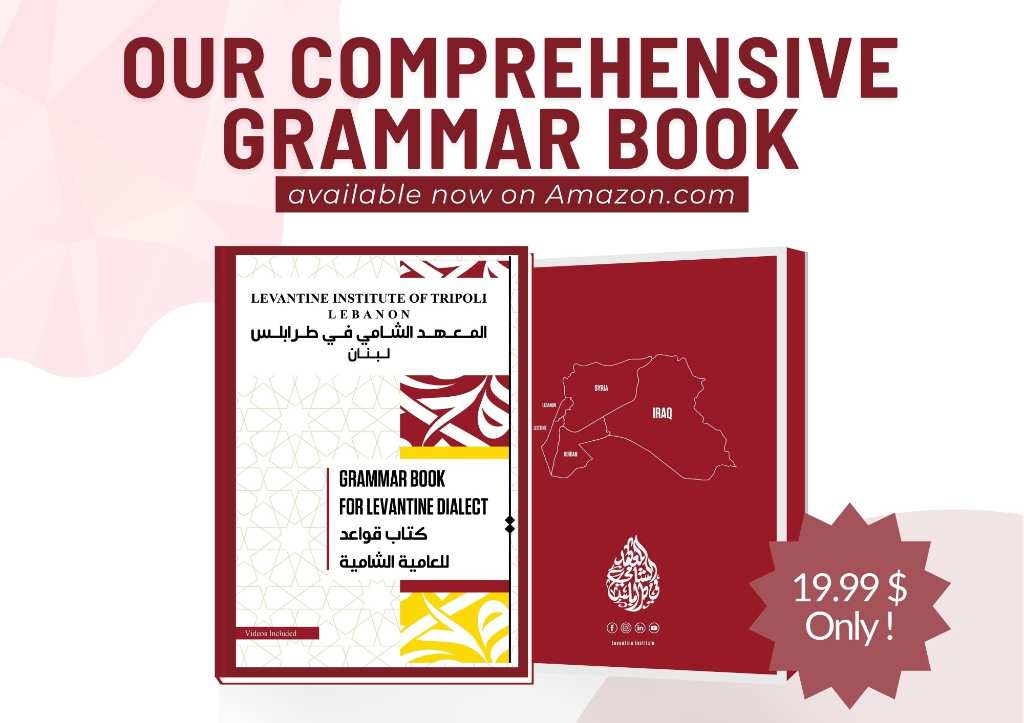 The Ultimate Grammar Reference for Levantine Arabic
Featuring 24 lessons all accompanied with their own engaging exercises and activities that will help you fully grasp each lesson.
INCLUDES FREE VIDEO LESSONS !